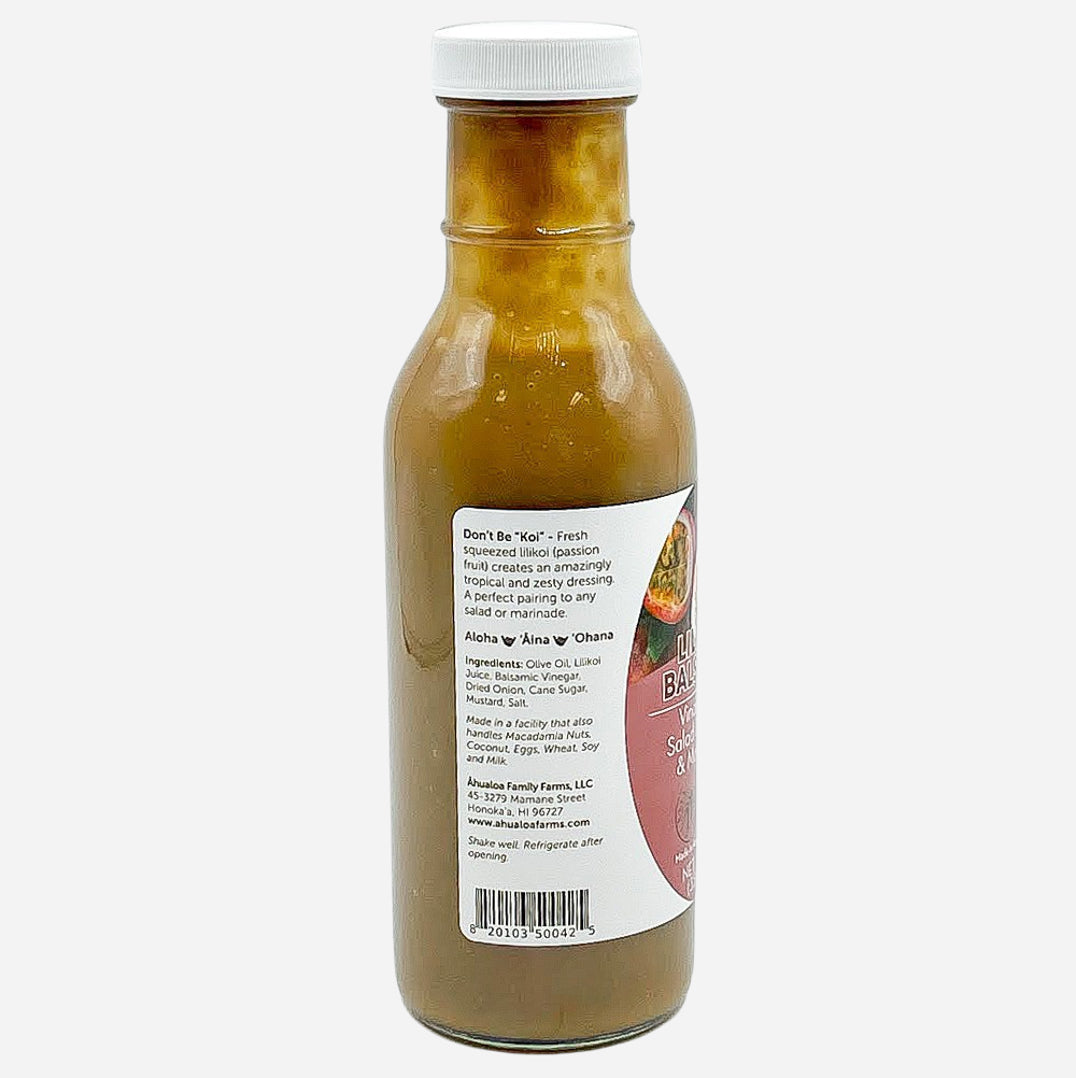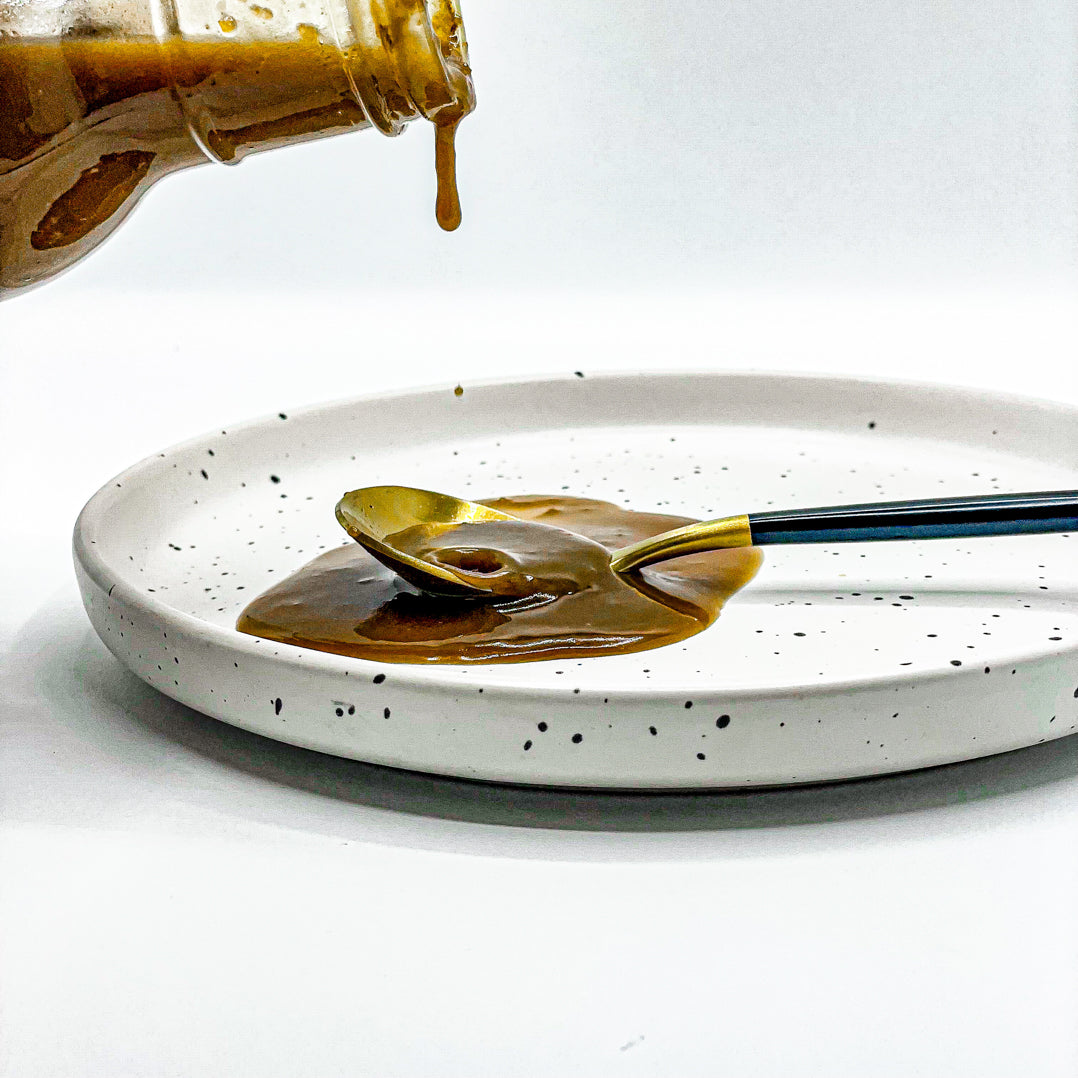 Don't Be "Koi"
Fresh squeezed lilikoi (passion fruit) creates an amazingly tropical and zesty dressing. A perfect pairing to any salad or marinade.
Gluten free & vegan
Olive Oil, Lilikoi Juice, Balsamic Vinegar, Onion, Cane Sugar, Mustard, Salt (Allergy Information: This product is processed in a facility that processes peanuts and other tree nuts)
Lilikoi Vinaigrette Dressing
Shipping
Shipping chocolate
Chocolate is sensitive to heat and sun. Please ensure you are present for delivery as we are not responsible for melted orders upon delivery.
How much is shipping?
Shipping is based on order value:
$100.00 or more = FREE shipping
$60.00 - $99.99 = $15 shipping
$30.00 - $59.99 = $12 shipping
Up to $29.99 = $8 shipping