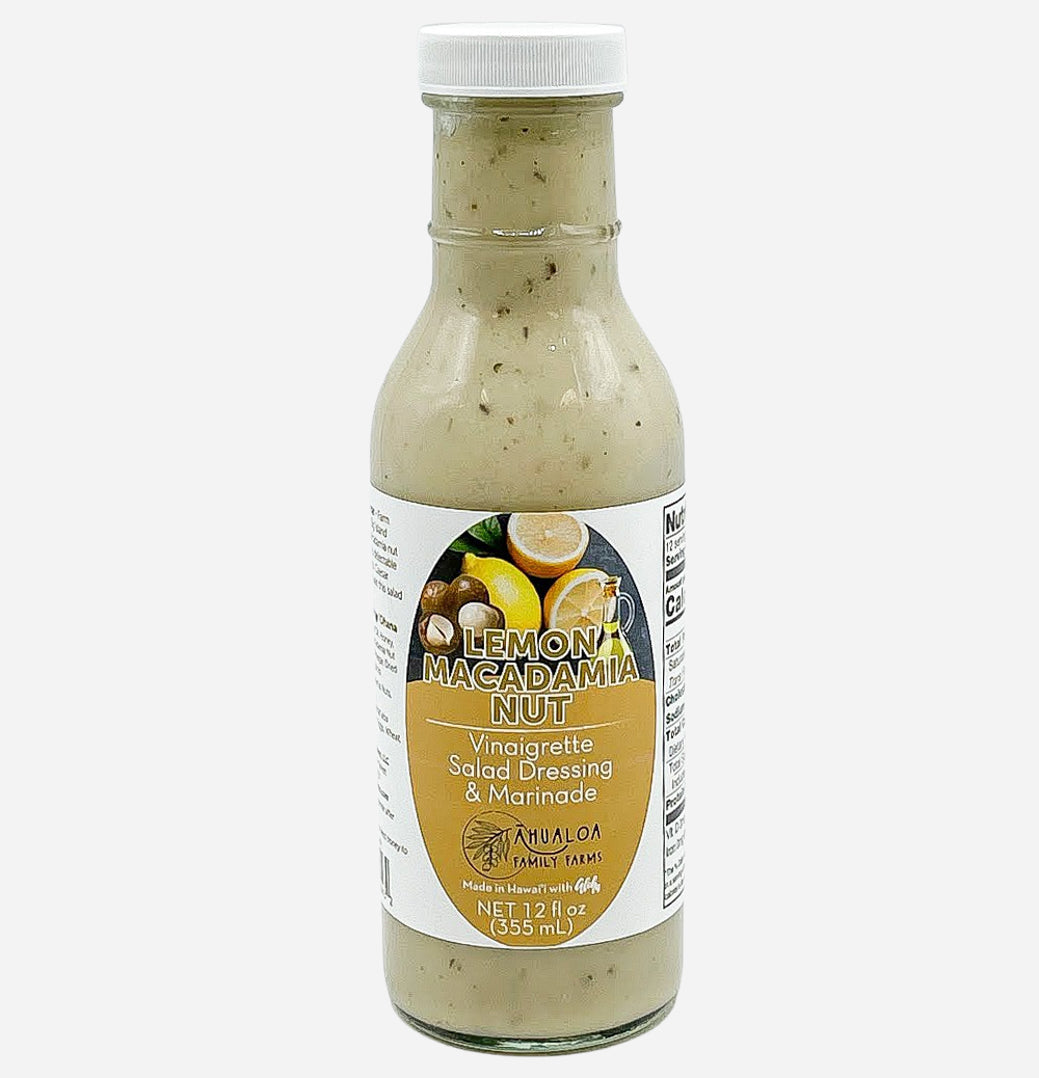 Enemy to Caesar
Farm fresh lemons, Big Island honey, and macadamia nut flour make for a delectable fusion of flavors. Caesar dressing won't win this salad war!
Gluten free
Olive Oil, Lemon Juice, Honey, Macadamia Nuts, Rice Wine Vinegar, Onion, Herbs and Spices
Lemon Macadamia Nut Dressing
Shipping
Shipping chocolate
Chocolate is sensitive to heat and sun. Please ensure you are present for delivery as we are not responsible for melted orders upon delivery.
How much is shipping?
Shipping is based on order value:
$100.00 or more = FREE shipping
$60.00 - $99.99 = $15 shipping
$30.00 - $59.99 = $12 shipping
Up to $29.99 = $8 shipping