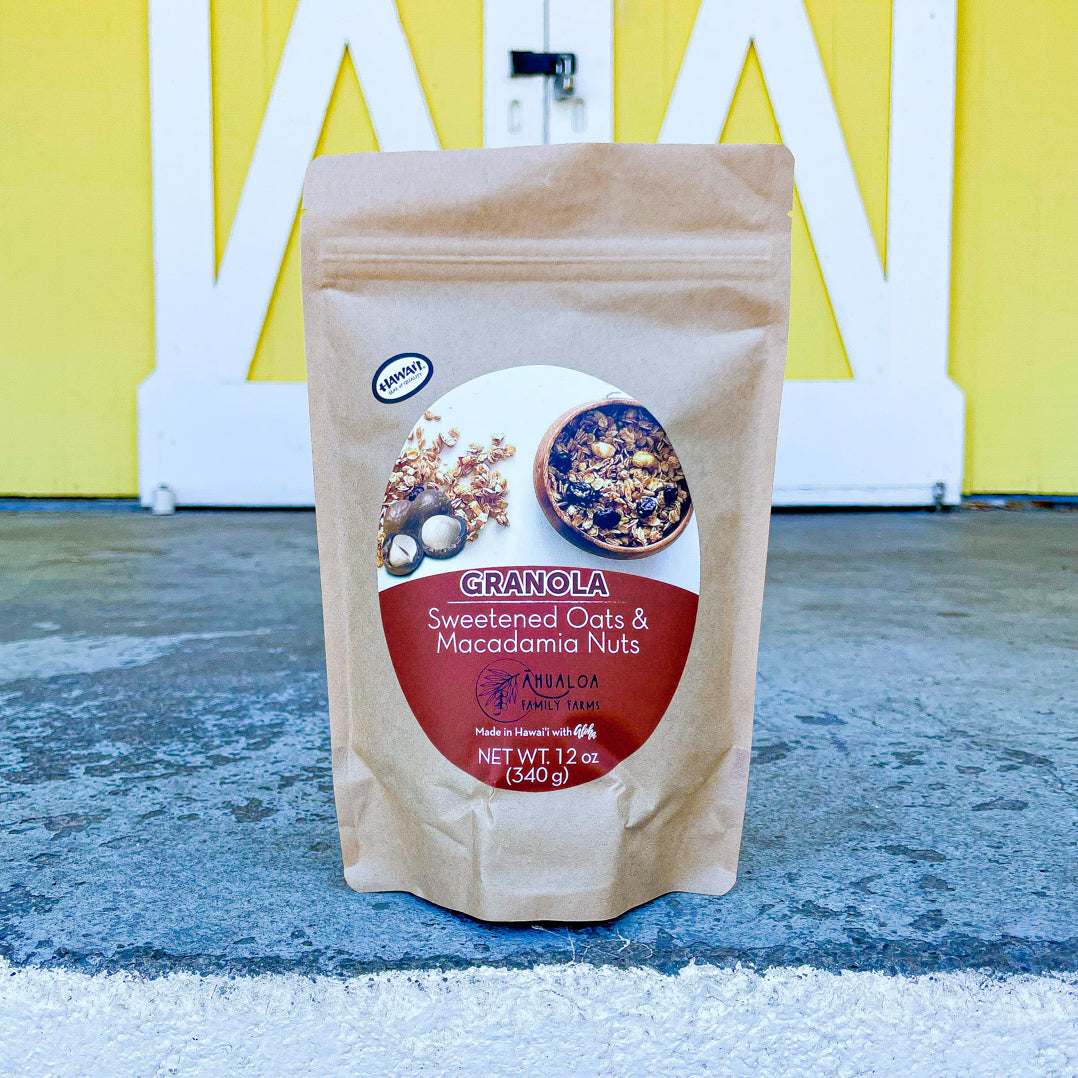 A Flower Child's Favorite
Our soft and sweet granola is made with only the best rolled oats, Big Island honey, sweetened dried cranberries, cinnamon, and our very own 100% Hawaiian macadamia nuts.
Rolled Oats, Macadamia flower honey, sweetened dried cranberries (cranberries, sugar, sunflower) macadamia nuts, sunflower seeds, brown sugar, shredded coconut, macadamia nut oil, ground cinnamon, vanilla extract (vanilla bean extractives in water, alcohol), sea salt
Shipping
Shipping chocolate
Chocolate is sensitive to heat and sun. Please ensure you are present for delivery as we are not responsible for melted orders upon delivery.
How much is shipping?
Shipping is based on order value:
$100.00 or more = FREE shipping
$60.00 - $99.99 = $15 shipping
$30.00 - $59.99 = $12 shipping
Up to $29.99 = $8 shipping