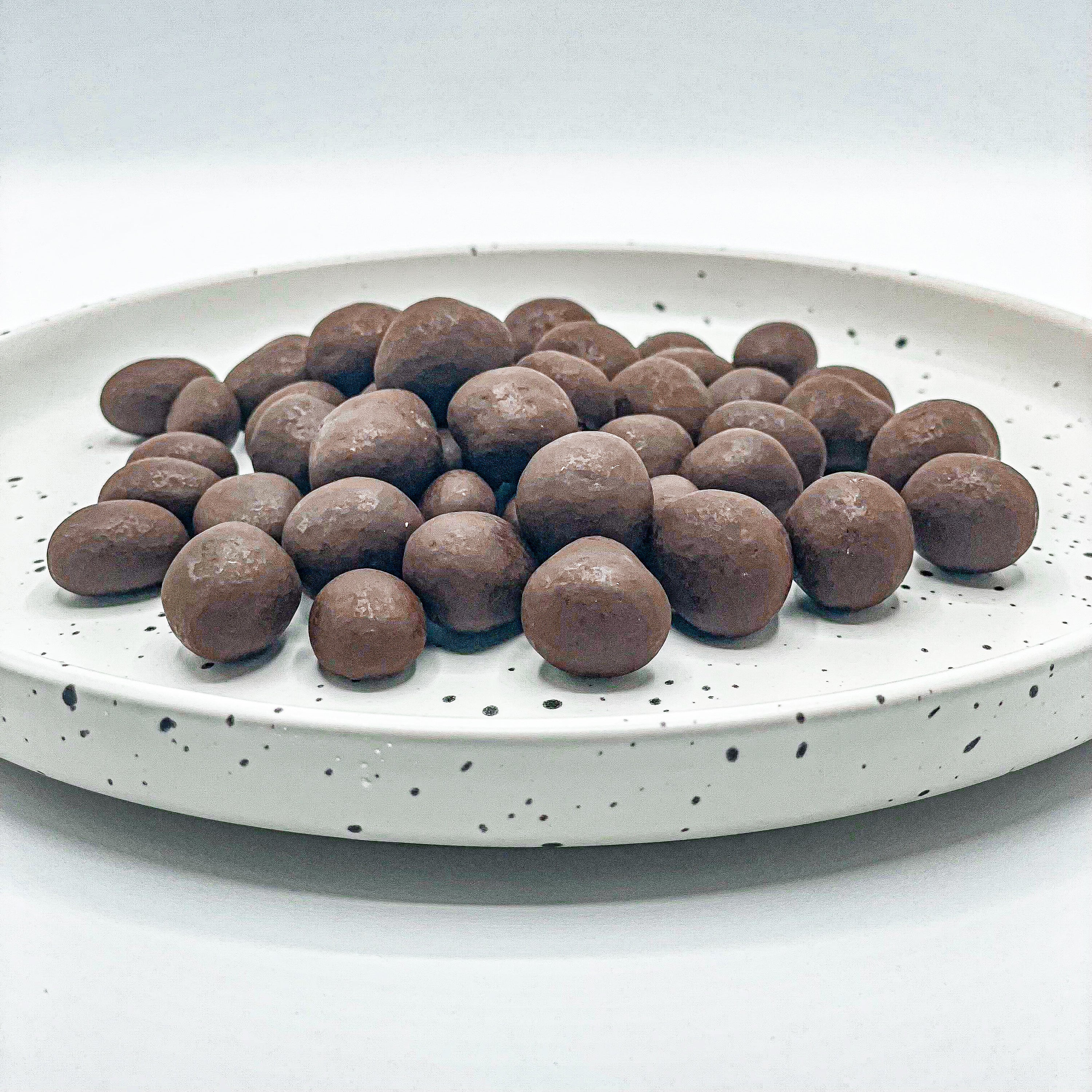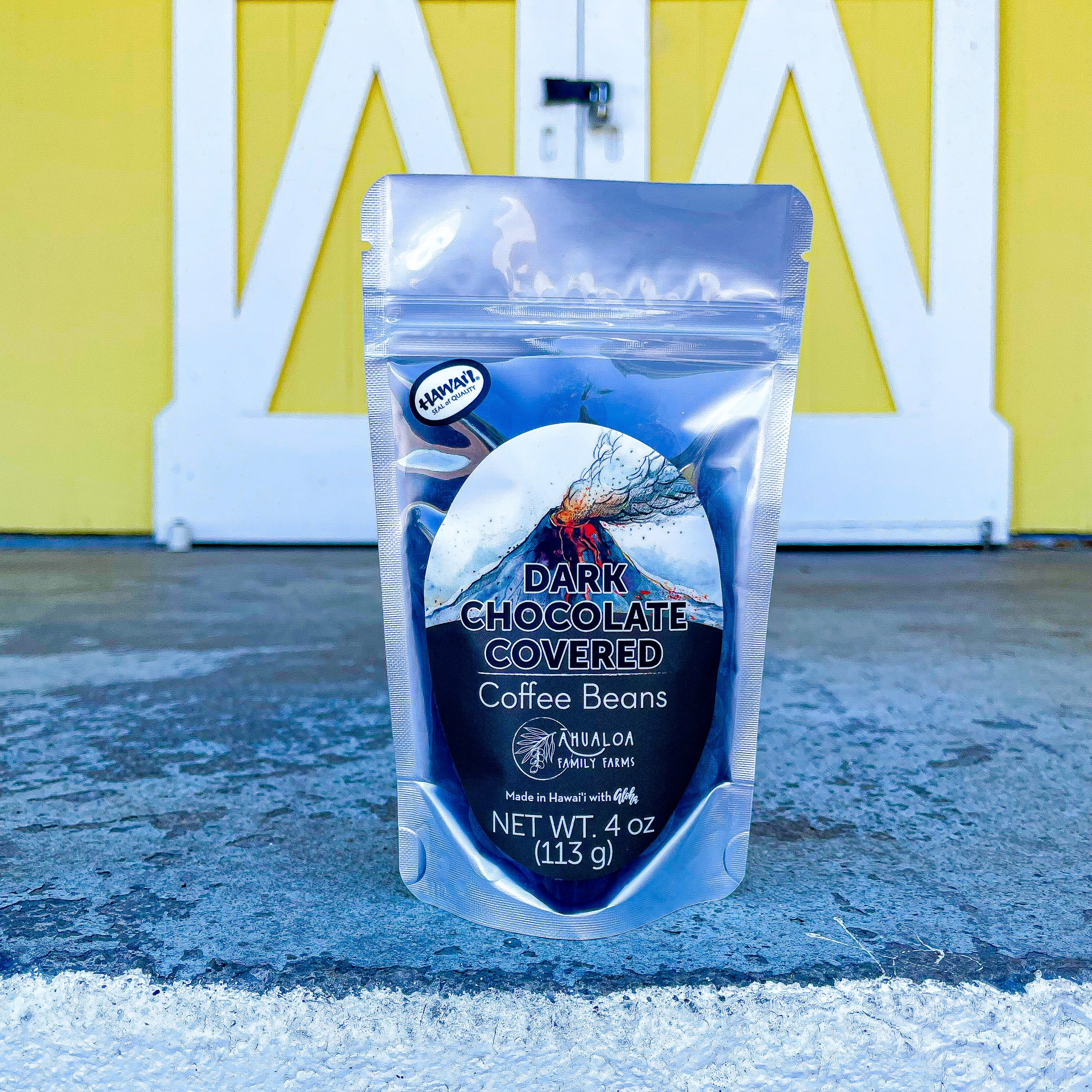 Go Treat Yourself
Delight and shock your taste buds with our 100% Hamakua Coast dark roast beans. Coated in semi-sweet dark chocolate. Eat eight and you'll be feeling great. (Serving equals the caffeine of one cup of coffee!)
Gluten free
Hawaiian Macadamia Nuts, Semi-Sweet Chocolate (Sugar, Chocolate Liquor, Cocoa Butter, Milk Fat (Butter), Soya Lecithin and Vanillin (an artificial flavor)
Dark Chocolate Covered Coffee Beans
Shipping
Shipping Chocolate
Chocolate is sensitive to heat and sun. Please ensure you are present for delivery as we are not responsible for melted orders upon delivery.
How much is shipping?
Shipping is based on order value:
$100.00 or more = FREE shipping
$60.00 - $99.99 = $15 shipping
$30.00 - $59.99 = $12 shipping
Up to $29.99 = $8 shipping
Happy Campers
We grow this invigorating coffee where the slopes of the Mauna Kea Volcano meet the Hamakua Coast. This combination blesses us with rich, deep volcanic soils, mild weather and lush landscape that is not only breathtaking, but actually aids in nourishing our coffee trees.
100% Hamakua Grown
Our coffee orchard is in gorgeous Pa'auhau, the "Land of Sunshine" on the Hamakua Coast of the Big Island. Coffee was first grown in the rich red soil (the "Hamakua Gold") on the Big Island of Hawaii from 1800s to the turn of the 20th century. These days, it's mostly small producers making the cups you enjoy.