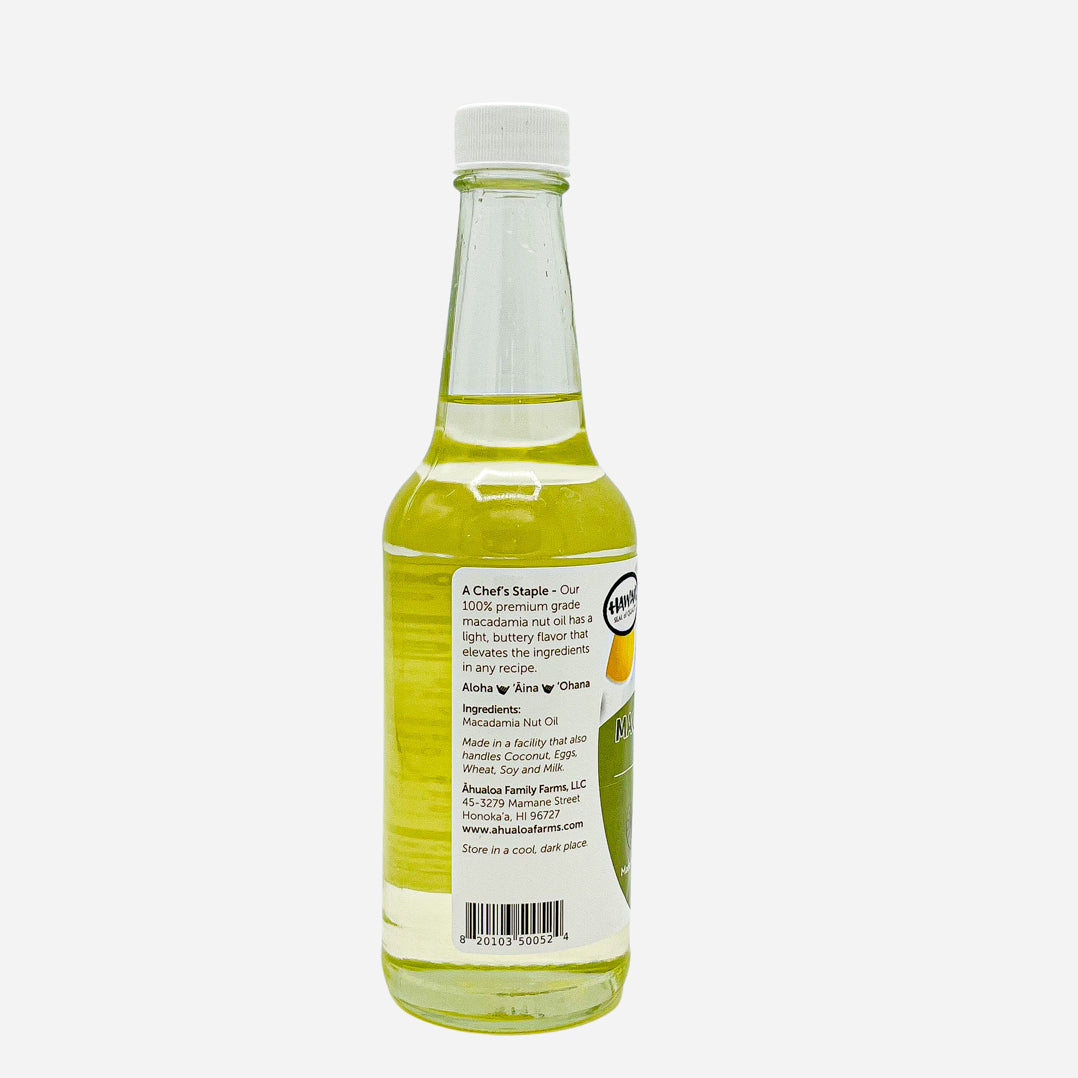 A Chef's Staple
100% premium grade macadamia nut oil has a light, buttery flavor that elevates the ingredients in any recipe. Macadamia Nut Oil is a "Heart Healthy Oil" and includes the following benefits.

No Trans Fats
80% monounsaturated - high in oleic acid
No cholesterol
No Carbohydrates
Equal amount of omega 3 and omega 6 fats
High smoke point
No need for refrigeration.
Some of the uses for Macadamia Nut Oil are tossing pasta, making salad dressing, making mayonnaise, stir frying or sautéing or used in baking.
Gluten free & vegan
Shipping
Shipping chocolate
Chocolate is sensitive to heat and sun. Please ensure you are present for delivery as we are not responsible for melted orders upon delivery.
How much is shipping?
Shipping is based on order value:
$100.00 or more = FREE shipping
$60.00 - $99.99 = $15 shipping
$30.00 - $59.99 = $12 shipping
Up to $29.99 = $8 shipping